Dr. Cheri Hodges has been committed to professional development and mentoring physical therapists throughout her career. She has a unique ability to identify where clinicians are in their current clinical reasoning and manual therapy skills and then can guide them forward in their professional development.
Dr. Hodges has decades of experience teaching and mentoring physical therapists in entry-level to post-professional education. She has over 25 years of teaching in a professional doctorate program, and she has over a decade of experience mentoring new professionals in their clinical environments with the Orthopedic Residency through A.T. Still University. She also has experience working with fellows in training with Fellowships in their clinical practices in Arizona, and is an instructor with Phoenix Manual Therapy.
Dr. Hodges has clinical experience, knowledge of the best evidence, and understands what the reality of clinical practice is now. She has the experience and knowledge to foster clinical reasoning, and mentor physical therapists towards achieving their professional goals towards excellence in patient care.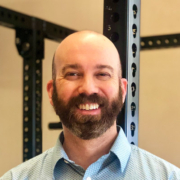 "I can't say enough about my time spent with Dr. Cheri Hodges and what it has meant to my professional development as a clinician first practitioner. I was first drawn to Cheri as a young aspiring student during my time in PT school. Her passion for our profession, straightforward honest feedback approach, commitment to clinical excellence, and pledge to the relationships of those she develops is exceptional.
She has always met me where I was at in my personal clinical development. She challenged me when I was a young DPT student and guided me through my 7 years in academics learning how to teach and mentor future generations of physical therapists. Cheri has continued to mentor me through my orthopedic manual physical therapy fellowship program as a 14-year practicing clinician. She understands the nuances of clinical reasoning and applying evidence and experience to treating each patient."